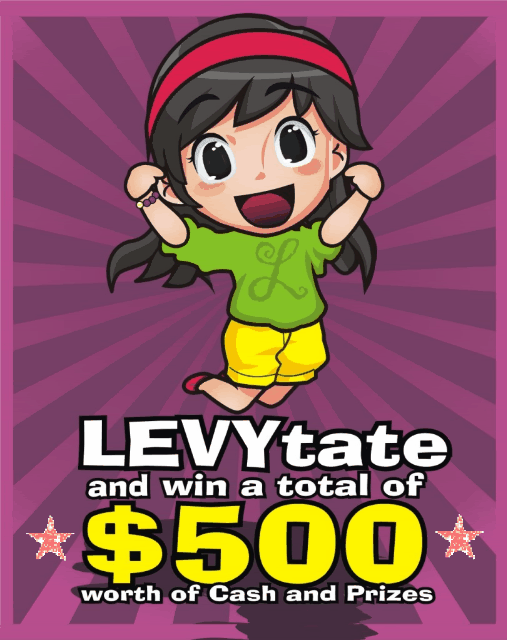 Did the title made you take a second look too! Yes, the prizes are that huge and that crazy! So join Levy's contest now!
PRIZES:
1st Prize: $200 CASH
2nd Prize: $100 CASH
3rd Prize: $50 worth of blog makeover from
Whamaholic
Consolation Prizes:
2 contestants will win a T-shirt from LOVE PINAS (worth P360.00 each).The design has been evaluated and approved by the National Historical Institute and it will be delivered right at your doorstep.
Joining is easy:
1. Make a post about the contest and the complete list of sponsors:
Designers Depot * LEVYousa * One Day Graphics * Wahmaholic Blog Designs
It's all about me * My Tots Exactly * My Tummy Calls * Foodies Galore * One Proud Momma * Earn Dollars Pinoy * Samut Sari * Pink Memoirs * Hands Full of Life * Gen walks * Pop Ups My Mind * Treat your Palate * Lovingly Mama * Flakes and Nuts * The Life Encounters * The Food Encounters * A Woman's World * Life is a Choice * Love home grow Garden * Jolly Toes * Seasons and Seasonings * Milestones and Marvelings * 2Homes 2Moms * Musings of a retired economist * Prudent Lifestyle * Prudent Sahm and Cooking * Orange Hut * Aphrodite: My so called Life! * Philippine Travel Promos * Mommy Lessons * Real men wear Aprons * Travel Monologue * Shopaholic Geek * Home Ramblings * Pink Nimble * What the Fat? * Mrs. Shoppiness * Journal of RJ's Mama * My baby RJ * Wonderfully Fabulous * Shygirl's Own * Life of a Filipina Blogger * Newbie Momma * Momma wannabe Finally * Home and Family living * Health and Beauty Diva * Online Chikadora * Pictures and Cultures * Sweet as Candy * Brown Pinay * My Point of View * My Green living ideas

Family and Home living * Mommy Diary * Sweety Paula*
Mumwrites * Jareds Little Corner *
Food.Fashion and Beauty * Mommy Survival Guide * Music, Movies, Stars, etc. * Bloggityboop

2. Put the contest badge on your sidebar:

4.LIKE
Living Life to the Fullest
and
LEVYousa
at Facebook and also post this on your OWN wall "Have a chance to WIN a total of $500 CASH from @Living Life to the Fullest and @LEVYousa" and include this link: http://livinglifetodfullest.blogspot.com/2011/05/levytate-and-win-total-of-500-worth-of.html
5. Subscribe to her blogs
RSS feeds and make sure to verify your subscription on your email account.
LIVING LIFE TO THE FULLEST!
LEVYousa
DESIGNER'S DEPOT
6. And then make a separate post
to answer
"What are the things/situations that would make you feel like levitating?"
Dont forget to fill up the
form
once you are done with all the requirements! Join now and get a chance to win these awesome prizes!